Weather Information
The National Weather Service has issued a Tornado Watch for Houston until 4 a.m. This means conditions are favorable for the development of tornadoes.
Protective Actions
Be Prepared. Have a safe room available and be ready to shelter quickly if a Tornado Warning is issued for your area or if you suspect a tornado is near. Bring pets indoors and delay travel until the threat of severe weather has passed.
In the event a Tornado Warning is issued for your area, you are encouraged to:
Get In: Get inside a sturdy structure, find shelter in an interior room, away from windows.
Get Low: Seek shelter on the lowest floor possible, or underground, if possible.
Hold On: Grab on to a sturdy object and hold on.
A line of severe thunderstorms will move west to east through the region Friday night, with the chance of strong to severe thunderstorms to develop ahead of this line during the late afternoon and evening.
The main threat from this system will be the potential for damaging winds, tornadoes, and hail.  The projected widespread total rainfall amounts for the City are expected to be between 1 and 1.5 inches.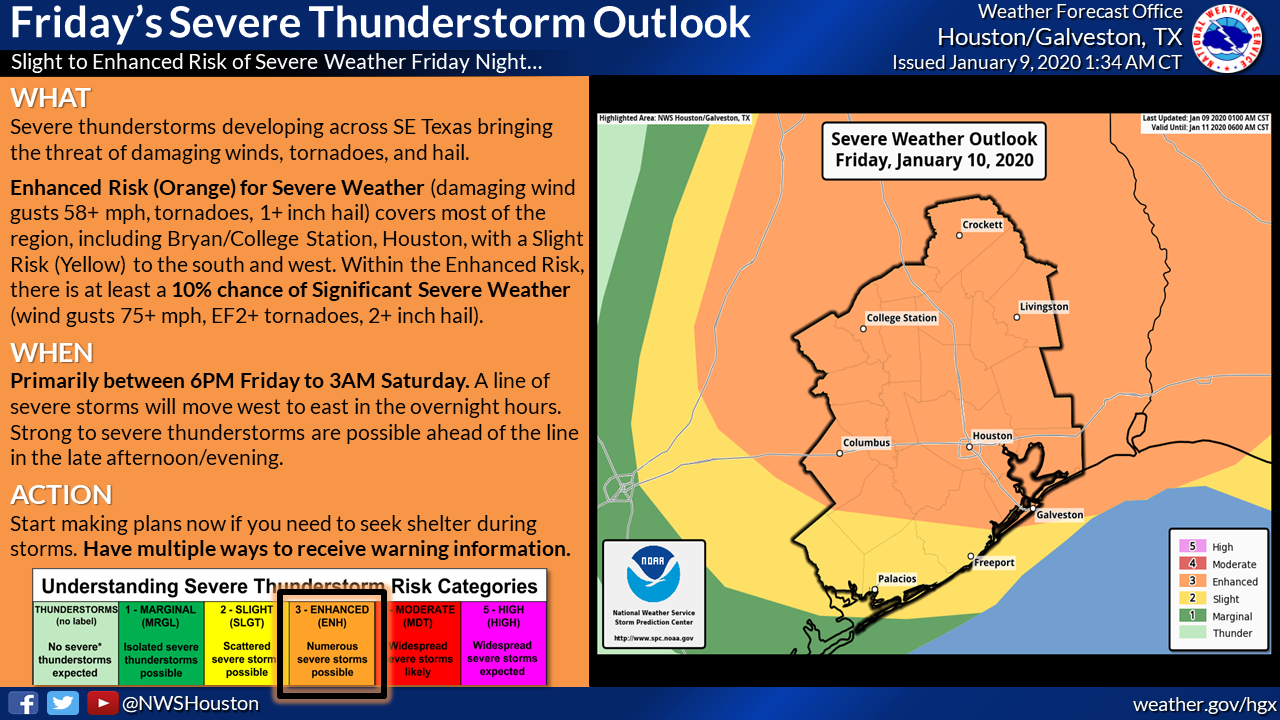 Residents should prepare now:
‪?️ Sign up for AlertHouston to receive any emergency notifications regarding this week's weather: AlertHouston.org
‪?️ Adjust your Friday plans and stay indoors if possible
?️ Secure loose outdoor items, including any holiday decorations
?️ Bring your pets indoors
‪?️ Follow the National Weather Service on social media: Facebook and Twitter

CenterPoint Energy is encouraging users to not wait until the storms have arrived later tonight – sign up now for Power Alert Services and stay informed. You'll get outage alerts & estimated restoration updates sent to you via text, email or phone: http://bit.ly/2T9vUx8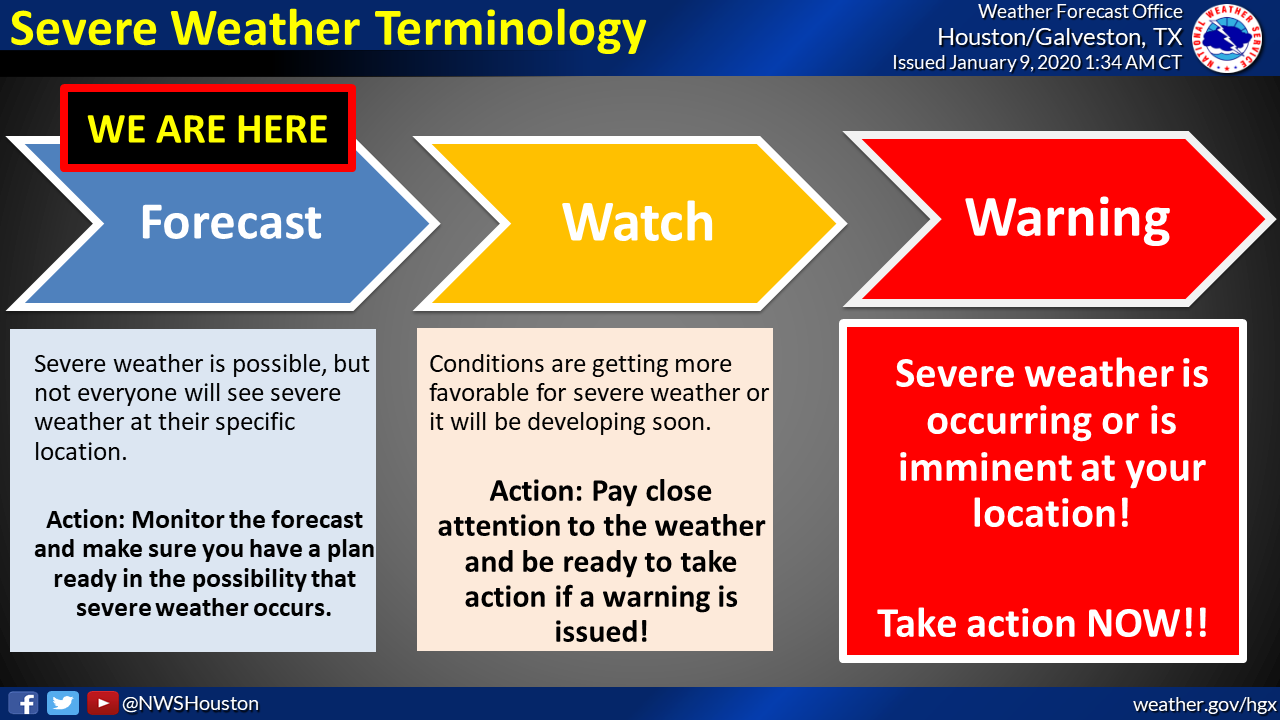 Planea con anticipación:
Tormentas severas llegarán a nuestra región este viernes por la noche, te compartimos las recomendaciones que amablemente nos ofrece Houston OEM:
Regístrese en AlertHouston para recibir notificaciones de emergencia sobre el clima de esta semana: AlertHouston.org
Ajuste sus planes de viernes y quédese adentro si es posible
Asegure artículos sueltos al aire libre, incluidas las decoraciones navideñas
Trae a tus mascotas al interior