The City of Houston's Emergency Operations Center is no longer activated in response to Beta.
Some Houston Health Department-affiliated COVID-19 testing site schedules changed due to Tropical Storm Beta. View the updated schedules: HoustonEmergency.org/covid19
Kids love to play in the rain, but do not to allow them to play in flood waters or let them play with toys left outdoors and contaminated by flood water until they are disinfected.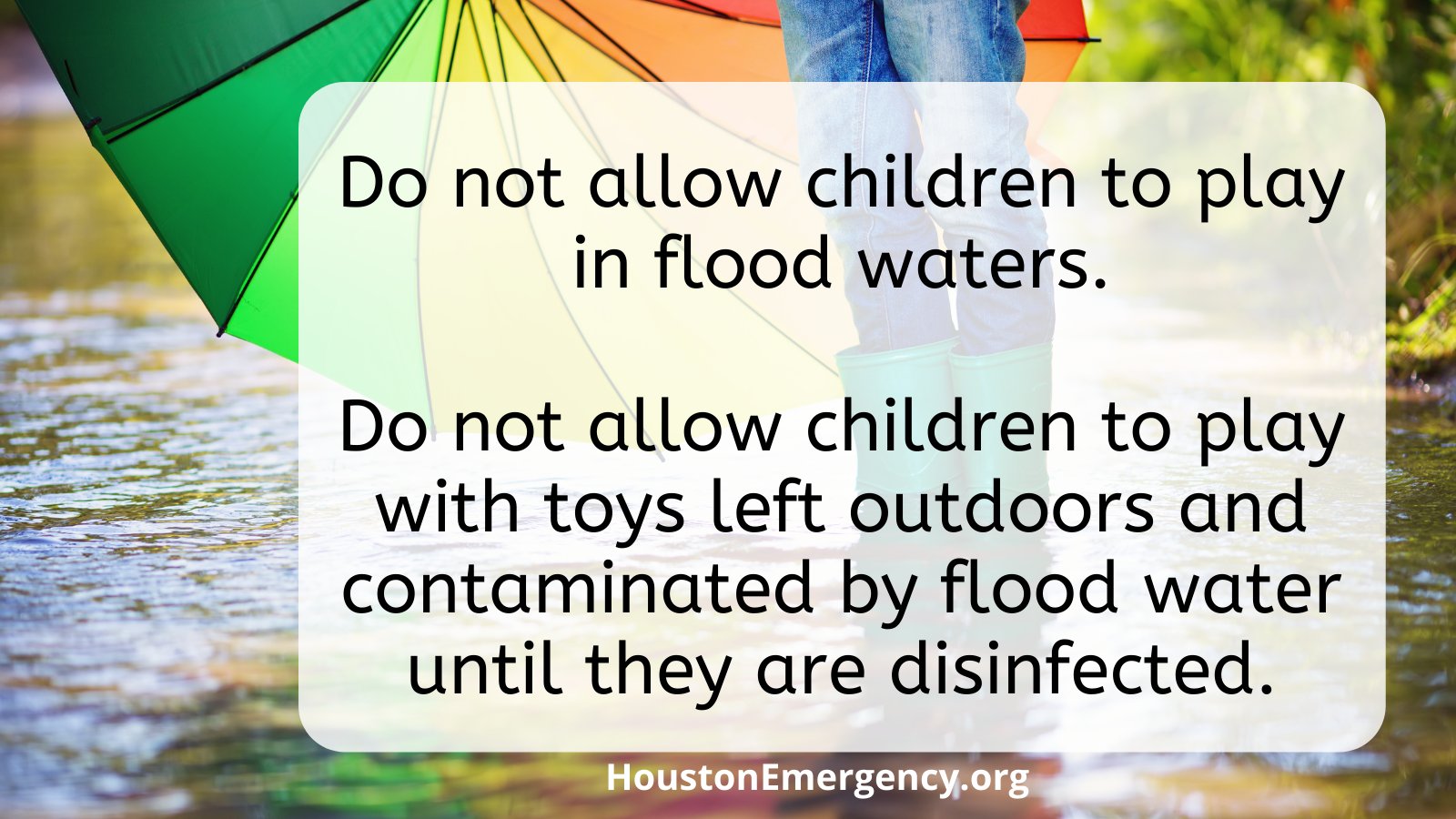 No deje que los niños jueguen en aguas de inundación. No deje que los niños toquen juguetes que se hayan dejado al aire libre y contaminados por agua de inundación hasta que sean desinfectados.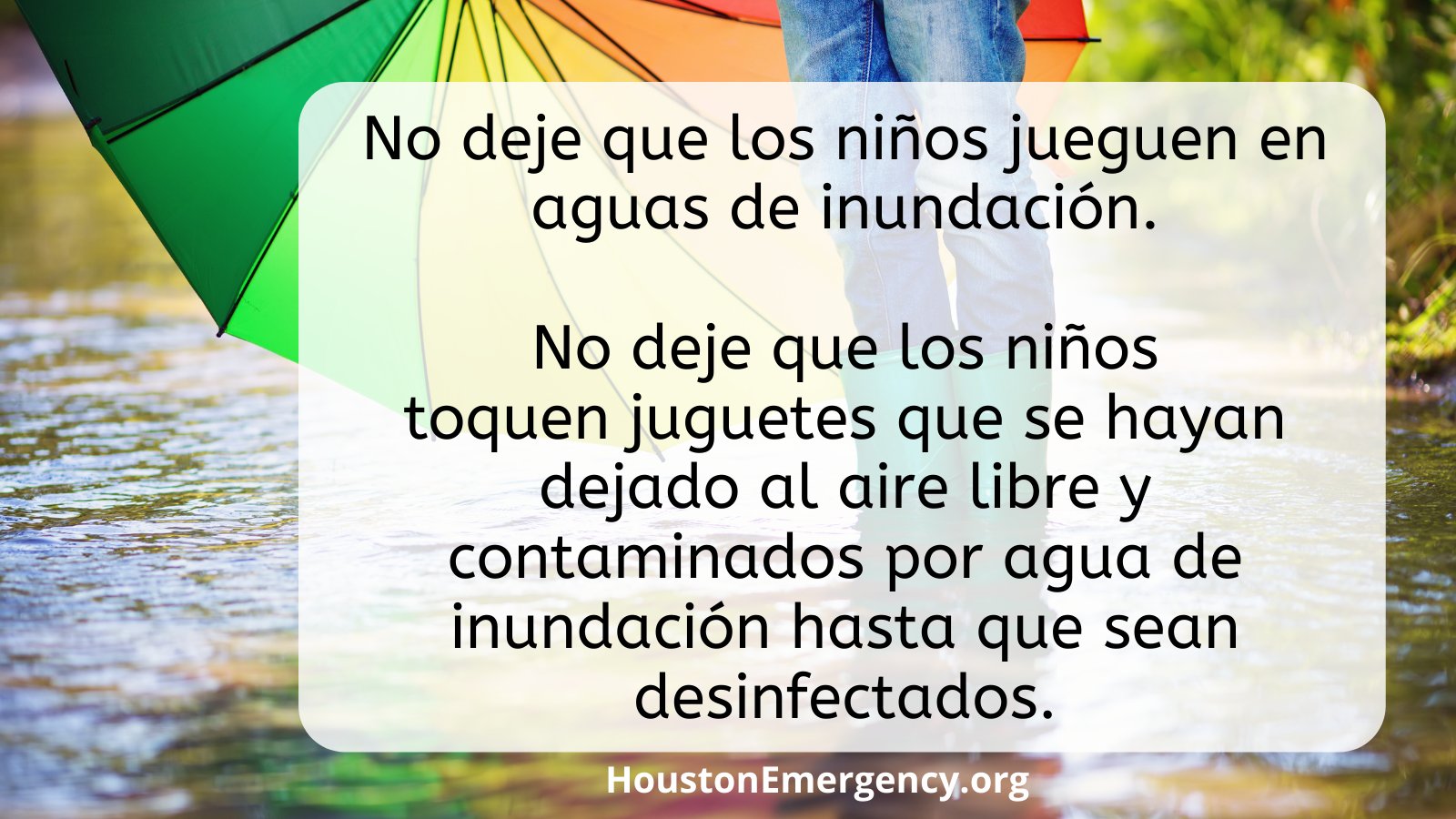 Department response and recovery updates: 
The Department of Neighborhoods Inspections and Public Service division is in the process of conducting "windshield" residential flood damage assessments in areas affected by flooding. Initial estimates show a low number of homes in south and southeast Houston were affected by flood waters. This process is ongoing; please check back for official numbers.
The Houston Police Department conducted 33 high water rescues, as of 6 a.m. Wednesday, Sept. 24. An estimated 188 vehicles were towed. Houstonians can find information about their towed vehicles at http://FindMyTowedCar.com.
The Houston Fire Department responded to 56 water rescues on Sept. 22 and 23. HFD reminds Houstonians to use a generator or other gasoline-powered machinery ONLY outdoors and away from windows and vents.
METRO resumed regular weekday service Wednesday morning for local bus, METRORail, and Park & Ride. HOV/HOT lanes also resumed normal hours of operations. Due to isolated areas of high water caused by the remnants of Tropical Storm Beta on Wednesday, customers experienced some detours and delays on several local bus routes.
Houstonians can report flood-related road debris, flashing traffic lights, and high-water spots by calling 3-1-1. or 713.837.0311 or email #311@houstontx.gov. Traffic light and power outages can be reported to CenterPoint  at 713.207.2222.
Residents should remain prepared throughout the entirety of the Atlantic Hurricane season, which runs through Nov. 30. Learn how to update your plans in order to keep you and your family safe during the COVID-19 pandemic: https://bit.ly/hurricanecovidprep.